Soaring 33 stories above downtown, JW Marriott Indianapolis boasts posh accommodations and intuitive amenities for an unrivaled stay in the heart of the city. Conferencegoers, destination shoppers and sports fans alike will admire our hotel's privileged location flaunting skywalk access to Indiana Convention Center, Circle Center Mall and Lucas Oil Stadium. Seek the luxury of our rooms and suites where plush beds topped with sumptuous duvets and plump pillows await to immerse you with serenity. Floor-to-ceiling windows provide stunning, panoramic views of the sweeping skyline, while natural light fosters an enriching atmosphere. At the end of a bustling day, loosen your tie and indulge in an evening libation at High Velocity, our on-site sports bar, before savoring classic Italian cuisine at OP Italian, our rustic chic eatery open for all meals and featuring a stylish wine bar. JW Marriott Indianapolis combines comfort, convenience and congeniality so you can luxuriate in a restorative getaway.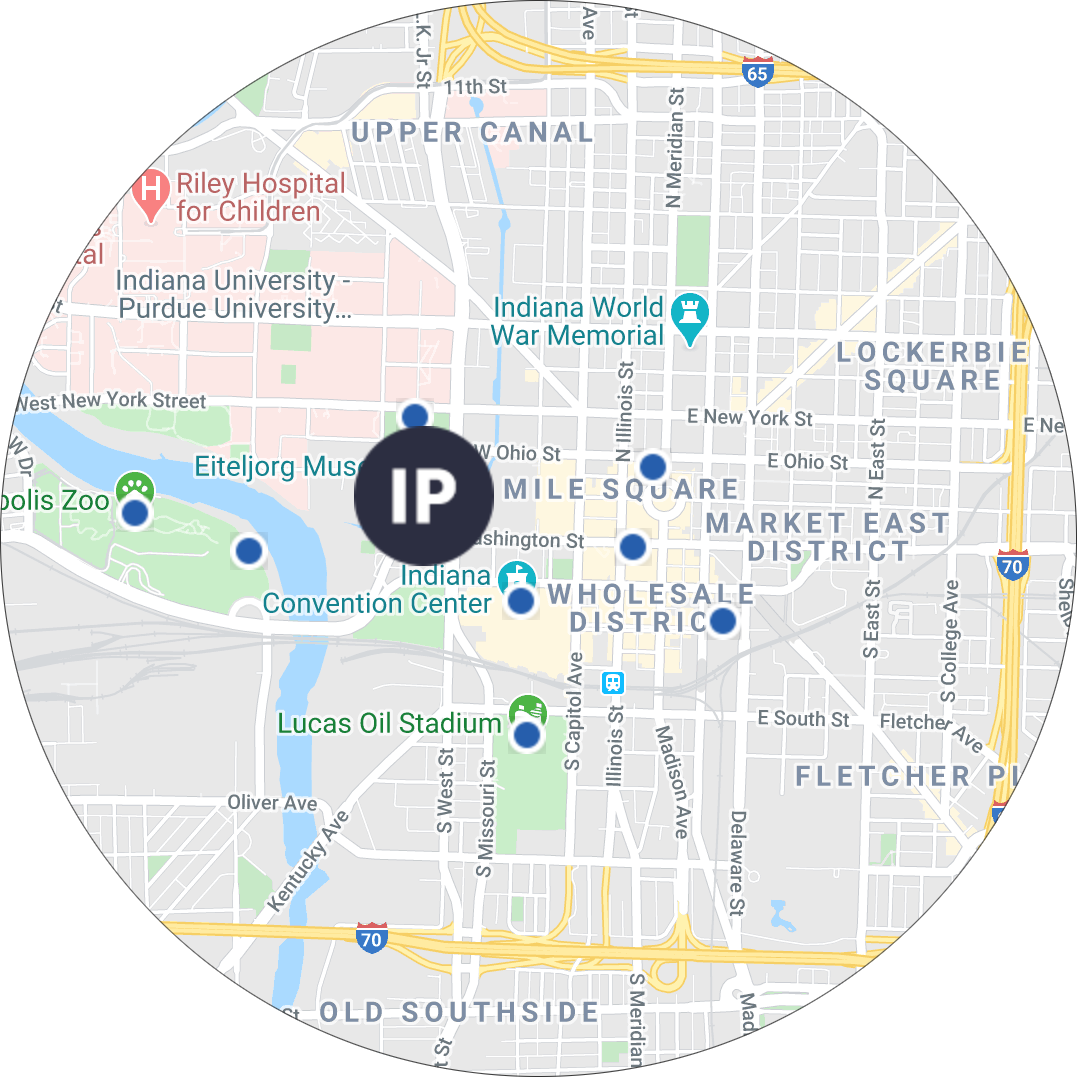 The Place to Meet Just Outside of Mile Square
Voted as the top convention city by USA Today, Indianapolis puts its best on display, just outside our doors. Downtown Indianapolis in the Mile Square district is home to everything from major sports arenas and stadiums, stunning outdoor spaces and parks, and dozens of cultural attractions like the Indianapolis Zoo, White River Gardens, and the Indiana State Museum — all located walking distance from Marriott IndyPlace.