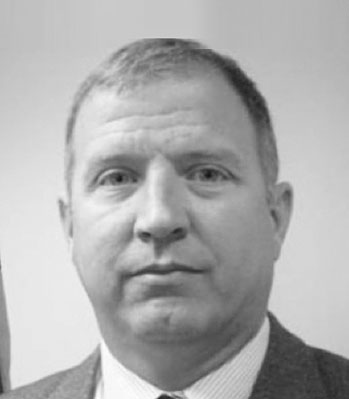 Harold Sanborn
Program Manager
USACE ERDC-CERL
Harold R. Sanborn is an energy program manager for the Energy Branch at the Construction Engineering Research Laboratory (CERL) in Champaign, IL. He leads initiatives to develop Army installation energy investment strategies and to develop innovative energy supply, distribution, and demand technologies, including renewable resources. His willingness to work policy and programming efforts has him currently performing liaison duties with Military Programs, Engineering and Construction at the US Army Corps of Engineer Headquarters in Washington DC.
Sanborn holds a bachelor's of science degree in public administration from Central Michigan University. He is also a graduate of the Infantry Officer Basic Course and the Army Management Staff College. For much of his 28 years in civil service, Sanborn also served as an Army Reserve Officer trained in infantry and military intelligence.
Immediately prior to joining CERL in October 2009, Sanborn was a program manager for the National Automotive Center, U.S. Army Tank Automotive Research, Development and Engineering Center (TARDEC) in Warren, MI. In this position, he gained extensive experience with energy technology, promoting alternative fuels, renewable energy, hydrogen, and distributed generation as sustainable and clean alternatives to business as usual. In demonstrating energy technology at military installations and forward operations, he collaborated with the Office of the Secretary of Defense Power Surety, international organizations, joint service research and development offices, U.S. Army Research Development Engineering Command Power and Energy Task Force, U.S. Army Corps of Engineers, and many ad-hoc focus groups. From 2005 to 2009, he led a multi-disciplined team that promoted energy and alternative fuel integration projects deployed in installation settings with both congressional and core funding to support advanced energy infrastructure.
Sanborn's awards include the Legion of Merit and Achievement Medal for Civilian Service. His last reserve assignment before retiring in October 2005 was with the Special Operations Command - Pacific, where he performed intelligence collection and target analysis duties and served as the senior intelligence officer for combined joint exercises.