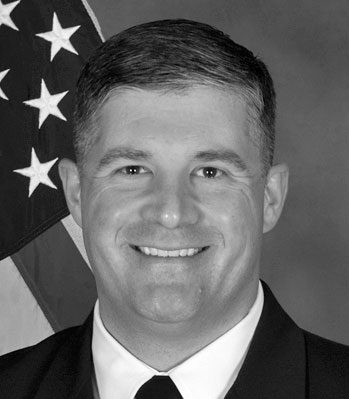 Major Eric Stangle
Assistant Program Manager, Communications and Intelligence Support Systems (PM-CISS)
U.S. Army Acquisition Support Center (USAASC)
Major Eric Stangle is an Assistant Program Manager for Communications and Intelligence Support Systems within Program Executive Office SOF Warrior in direct support of U.S. Special Operations Command. He is responsible for total life cycle management for the development, testing, training, and fielding of a wide ranging portfolio of capabilities that supports the National Intelligence collection spectrum.
Major Stangle began his Army career in January 1998, enlisting as a Patriot Missile System Operator, and later served as a Signal Support Specialist in the Georgia Army National Guard while earning his Bachelor of Business Administration degree in Logistics and Intermodal Transportation from Georgia Southern University. He graduated in 2005 and was commissioned as a Quartermaster Officer.
Major Stangle has served multiple tours supporting the War on Terror including Kuwait, Iraq, and Afghanistan. While assigned to the 782nd Brigade Support Battalion, 82nd Airborne Division, he coordinated over 1,500 aerial delivery missions throughout Afghanistan. In 2009, he commanded an Infantry Forward Support Company for the 2nd Battalion, 16th Infantry Regiment, 1st Infantry Division in Northern Iraq. Following command, Major Stangle trained and mentored U.S. and Multinational forces while serving as an Observer-Controller at the Joint Multinational Readiness Center in Hohenfels, Germany.
In 2014, Major Stangle transitioned to the Army Acquisition Corps and has served as the Assistant Product Manager for Counter Explosive Hazard under Program Executive Office Intelligence, Electronic Warfare, and Sensors. He has also served as a Project Team Lead for the U.S. Army Information Systems Engineering Command where he led a joint, multi-agency project sponsored by the White House Communications Agency to modernize the information technology infrastructure for the White House and eleven other Presidential support facilities. Major Stangle holds a Defense Acquisition Workforce Improvement Act Level III certification in Program Management and is a member of the Defense Acquisition Corps.
Major Stangle is from Oviedo, Florida and is married to Valerie Stangle of Denver, Colorado. Together they have a three year old daughter and a one year old son.