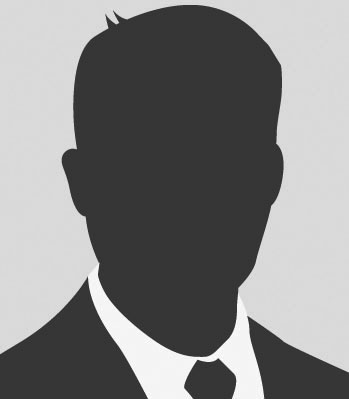 David DiEugenio
CIO
U.S. Marine Corps Recruiting Command
Dave DiEugenio is a distinguished Information Technology leader and manager with extensive federal experience. He earned over 24 years of leadership and management excellence serving as a Marine Officer, and over 20 years of Information System integration, Information Technology, and project management experience. Dave's success stems from his operations background, interpersonal skills, and ability to align technology to business goals and objectives. He is a highly qualified Cyber Security expert who has demonstrated outstanding achievement in Strategic Planning and Operations Analysis.
Dave was appointed Chief Information Officer (CIO/G-6) of the Marine Corps Recruiting Command in September 2016. He leads, guides, and directs a staff overseeing the cyber operations planning, delivery, maintenance and defense of mission critical networks and information systems. Dave's team supports 6,000 users in more than 1,500 CONUS and OCONUS locations. Dave was the 2018 Department of Defense CIO individual award winner for Cyber and IT Excellence. Additionally, Dave was selected for and attended the Harvard Kennedy School Senior Executive Fellows Program in recognition for both his performance as MCRC CIO, and in recognition of his potential for future service.
Previously, Dave led the Cyber Solutions Group (CSG) for Imperatis Corporation, providing computer network operations and defense for customers as diverse as the DoD, EPA, Departments of Treasury, Justice, and Labor, and the Library of Congress. Though he inherited a struggling business group with an atrophied portfolio, Dave spearheaded the group's growth initiatives tripling services revenue, incorporating higher margin product offerings, and improving both employee morale and customer satisfaction. Under his leadership, the CSG aggressively and successfully delivered comprehensive and adaptable solutions in information assurance, technology, engineering, and cyber security for U.S. military and civilian agencies around the world.
Dave completed his active duty career overseeing Cyber Operations and Defense of global mission critical classified and unclassified networks for the Marine Corps. A Combat Veteran, Dave was recognized for leadership success at every rank earning numerous military awards including the Legion of Merit, five Meritorious Service Medals, the Navy Marine Corps Commendation Medal, Army Achievement Medal, and the Combat Action and Recruiting Ribbons. Dave's Marine Corps career included operational tours in Artillery and Marine Air-Ground Task Force Operations, with deployments to the Middle East, Far East, Latin America, and Africa. Supporting Establishment tours included three tours of recruiting as well as formal Marine Corps Schools. Dave retired as Executive Officer of the Marine Corps Network Operations and Security Center (MCNOSC).
Dave earned an Engineering B.S. from the US Naval Academy and a M.S. in Information Technology Management from the US Naval Postgraduate School. His certifications include Project Management Professional (PMP) and Certified Information Security Manager (CISM). As a DoD Cyber Security Subject Matter Expert, Dave is also an Advisor to the George Mason University Volgenau School of Engineering Board of Advisors. A lifelong learner, Dave passionately studies leadership, leadership development, and seeks opportunities to continue serving his community and country.