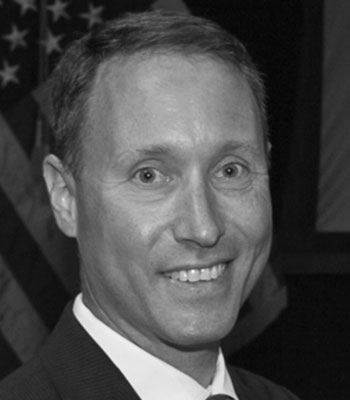 Troy Warshel
Director of Operational Energy Resilience, ODASD (Energy)
Office of the Assistant Secretary of Defense for Sustainment
Troy Warshel is the responsible for synchronizing efforts to enable the Department of the Defense to posture Operational Energy (OE) needs into current operations and world-wide missions. He facilitates mature OE concepts and capabilities to meet worldwide needs, supports inclusion of energy-informed decision making, and manages the common operational picture to include and represent OE visually.
Prior to assuming duties in the Office of the Assistant Secretary of Defense for Sustainment, Mr Warshel served as the fiscal director for the Army's G-38 Adaptive Counter IED/EOD Solutions branch where he managed a budget of $1.8B Mr Warshel was commissioned a Second Lieutenant in the United States Marine Corps in 1991 and reported to The Basic School in Quantico Virginia for Basic Officer Training. In April 1992 he was assigned to the Marine Aviation Training Command in Pensacola Florida for Aviation Training and was subsequently selected for Jet Aircraft training. Upon completion of advanced jet training he was selected for transition to the F/A-18 Hornet. After initial F/A-18 training he served with several squadrons on the West Coast and as a Forward Air Controller and Company Commander in an Infantry Battalion and saw combat operations in Iraq. Mr Warshel finished his career as the Aviation Programs Officer for Headquarters, United States Marine Corps where he oversaw funding for all Marine Aviation Programs before retiring in 2011.
At the completion of his service he worked as a contractor in the Marine Corps Operations Center before transferring to the Army. Mr Warshel is a 1991 graduate of Albright College. He also holds a Master Degree in Emergency and Disaster Management from American Military University.