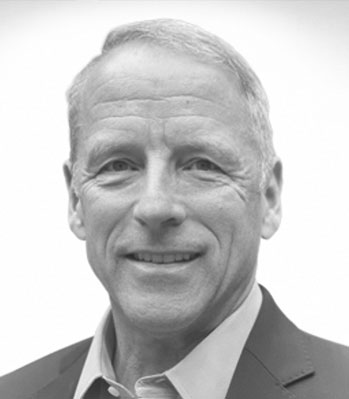 Chip Walter
Director for Ventures and Partnerships
Northrop Grumman Mission Systems
Chip Walter is director for Ventures and Partnerships at Northrop Grumman. Assigned to the corporate Strategy and Development office, he is responsible for establishing commercial partnerships that will lead to strengthened customer offerings and sustained growth. Since joining the company he has led two corporate sponsored pitch days for the Autonomy and Artificial Intelligence campaigns as well being the corporate lead for minority investments.
Mr. Walter served over 35 years in the U.S. Navy and the CIA in executive, operational, innovation and legislative leadership roles. Most recently, as a member of the Senior Intelligence Service (SIS), he led the Central Intelligence Agency's (CIA) innovation and technology sourcing strategy from the venture capital and startup community via In-Q-Tel, the strategic investment arm of the CIA. Prior to managing the Interface Center, he served as the CIA's director of Congressional Affairs and had primary responsibility for the agency's interface with Senate and House Intelligence Committees, Senate and House Appropriations Committee, and Congressional leadership.
In the U.S. Navy, Mr. Walter served as a U.S. Navy P-3 pilot with multiple overseas deployments to include command of Patrol Squadron One (VP-1) and U.S. SIXTH Fleet's Task Force Sixty-Seven (CTF-67). He also served as the Congressional Advisor to Commander ISAF, General David H. Petraeus, while deployed to Afghanistan.
Mr. Walter is a graduate of the United States Naval Academy and graduated with distinction while earning his master's degree in National Security and Strategic Studies from the U.S. Naval War College.
Northrop Grumman solves the toughest problems in aeronautics, space, defense and cyberspace to meet the ever evolving needs of our customers worldwide. Our 90,000 employees define possible every day using science, technology and engineering to create and deliver advanced systems, products and services.