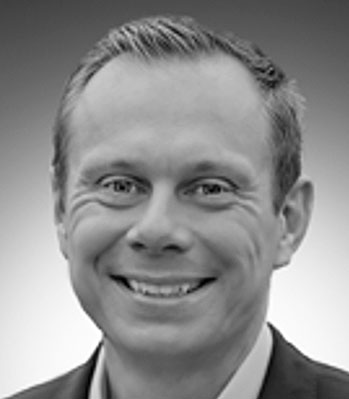 Jonathan Green
Director, Disruptive Concepts and Technologies
Northrop Grumman Mission Systems
Jonathan Green is director of the Disruptive Concepts and Technology (DC&T) organization for Northrop Grumman's Mission Systems sector. In this role he leads a multi-disciplinary organization chartered with connecting developments across science, technology and engineering in an effort to disrupt existing business areas while defining those of the future. His responsibilities include fostering a culture of fearless innovation, overseeing the creation of productive collaborations across industry, government and academia, driving strategy and investments to create sustainable sources of competitive advantage, and managing a diverse portfolio of R&D programs.
Dr. Green has held a variety of leadership positions spanning engineering, research, product development and program management. He has authored numerous peer-reviewed publications, to include technical papers in top-tier journals such as Nature and Science, and serves on science and technology advisory boards both within and external to Northrop Grumman.
Dr. Green holds MS and PhD degrees from the California Institute of Technology in Applied Physics and Chemical Physics and a BS degree from the University of California, Irvine in Chemical Physics. He is also a former paratrooper having served with the USA 82nd Airborne Division.
Northrop Grumman solves the toughest problems in space, aeronautics, defense and cyberspace to meet the ever-evolving needs of our customers worldwide. Our 90,000 employees define possible every day using science, technology and engineering to create and deliver advanced systems, products and services.