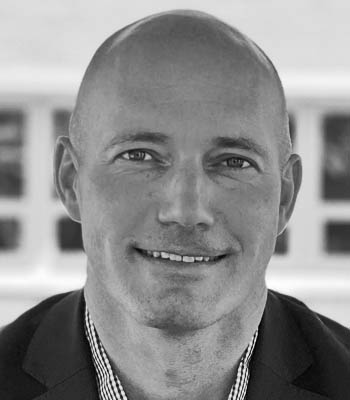 Ben Richardson
Portfolio Director, Advanced Energy & Materials
DIU
Ben Richardson is the Director of the Advanced Energy and Materials (AE&M) Portfolio at the Defense Innovation Unit (DIU). Ben and his team are responsible for delivering strategic energy and materials capabilities to the military by accelerating the adoption of commercial technology and strengthening the national security innovation base. The AE&M Portfolio is focused on three primary lines of effort: Advanced Power & Energy Storage, Next Generation Fuels & Mobility, and Materials & Sustainment.
Prior to joining DIU, Ben served in various senior positions in the Pentagon to include the Director of Critical Technology Protection in the Office of the Under Secretary of Defense for Intelligence and the Director of Global Markets and Investments in the Office of the Under Secretary of Defense for Acquisition, Technology, and Logistics. In these roles, he developed and promulgated policies to protect critical Department of Defense technologies, through oversight of Industrial Base Policy, Supply Chain Risk Management, Industrial Security, Information Security, and the Joint Acquisition Protection and Exploitation Cell. In addition, Ben served as the DoD lead on the Committee on Foreign Investment in the United States.
Outside of his government experience, Ben has also been a consultant with Protiviti, an internal audit and risk-consulting firm, primarily managing regulatory and financial risk for private equity clients. Ben started his career as an intelligence officer in the United States Marine Corps, to include multiple overseas tours. He continues to serve as a Lieutenant Colonel in the reserves where he has held multiple positions with the intelligence community.
Ben holds a Bachelor of Science degree in International Affairs with a minor in History from the Georgia Institute of Technology, Master of Business Administration in Finance from Hofstra University, a Master of Science in Strategic Intelligence from the National Intelligence University, and a Master of Science in National Resource Strategy from the National Defense University. In addition, he was a Senior Executive Fellow at the Kennedy School of Government at Harvard University.