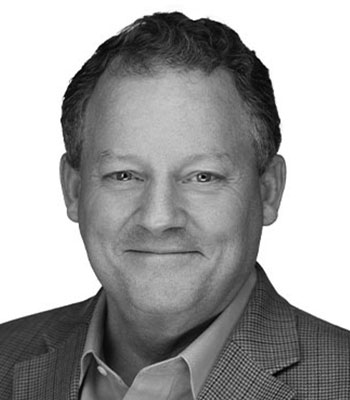 Chris Van Metre
President & CEO
Advanced Technology International
Chris Van Metre was born in Philadelphia, PA, the son of a career naval officer. He moved frequently with his family many times during his childhood starting school in Charleston, SC, and ultimately graduating from high school in Virginia Beach, VA. After high school, Chris attended the University of Notre Dame on a Naval ROTC scholarship and majored in Aerospace Engineering. After graduation, he was commissioned an Ensign in the U. S. Navy and immediately began nuclear power and submarine initial training. After completion of this training, Chris reported to his first submarine duty assignment in Charleston, SC. It was during this assignment that he married the former Rose McEwan of Charleston, SC. He completed a 20-year Navy career that included four submarine assignments, including command of a fast attack submarine, as well as a variety of shore assignments focused on training and education. After retirement, Chris returned to the Lowcountry and joined the Advanced Technology Institute (ATI), a small Research and Development management services company and subsidiary of the South Carolina Research Authority (SCRA), in North Charleston, SC. Originally hired by ATI as a project manager in May 2005, Chris soon transitioned into a Business Development role, responsible for growing ATI's market reach and business portfolio.
In April 2012, he became the third President and CEO of the renamed Advanced Technology International (ATI). In this role, he oversees the strategic direction of ATI, which has grown to a $1.5 Billion collaboration management services company. ATI's mission is to lessen the burden of government by supporting federal government agencies, industry, and universities in the collaborative execution of our nation's most innovative research initiatives. ATI-leads R&D collaborations that cover a broad array of technology domains including armaments, biotechnology, electromagnetic spectrum, space technologies, advanced materials, shipbuilding, and ship repair. Building multi-disciplinary teams from the private sector (Fortune 500 companies to small businesses), federal agencies and universities to deliver prototype technologies is a prominent feature of these programs.
Chris' experience includes strategic planning, technology development road-mapping and multi-organizational and multi-disciplinary consortia formation. His technical and engineering expertise has been invaluable in creating teams to focus R&D efforts in many areas. He has been the catalyst behind new alliances formed among stakeholder groups from industry, academia and the federal government to define and prioritize technology requirements and potential solutions, where robust collaboration among diverse groups was critical to a successful outcome. During his tenure at ATI, Chris has overseen two acquisitions and, in 2017, the sale of ATI from SCRA to Analytic Services (ANSER) in Falls Church, VA. As President and CEO, Chris has led the growth of ATI from annual revenues of $150 Million to $1.5 Billion with ATI repeatedly being recognized as a South Carolina Best Places to Work.
Chris is very active in the local community, serving on the Lowcountry Heart Walk Executive Leadership team, as Chair of the Citadel's Engineering Leadership and Program Management Advisory Board, as the Regional Director of Officials for SC High School League Swimming and as a mentor for several local young professionals. Chris and Rose are the incredibly proud parents of three children: Brian, a Navy Lieutenant teaching NROTC at Notre Dame, Ashleigh, a Navy Lieutenant physician in her first year of residency at Walter Reed National Military Medical Center in Bethesda, MD and Regan, a Navy Ensign in first year of Medical School at USC-Greenville. They are also the parents of four dogs – two English Bulldogs, a golden retriever and a Great Dane mix.