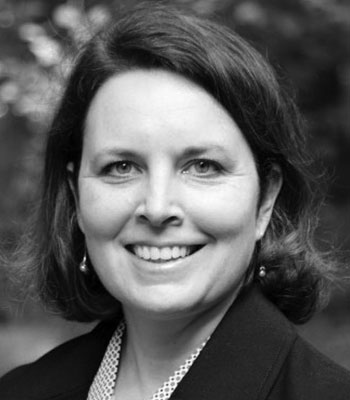 Kendra Lawrence
Project Manager, WPAC PMO
U.S. Army Medical Materiel Development Activity
Kendra was born and grew up in Nashville, Tennessee. After she graduated from Hume-Fogg Academic High School, she matriculated at the University of Tennessee in the Fall of 1990. It was an impulsive 'yes' to a field research opportunity (studying spiders in the desert Southwest!) in her freshman year that instilled a love of science and field research. Kendra earned an undergraduate degree in 1995 in College Scholars, with an emphasis in Ecology. She began her PhD in Entomology at the University of Kentucky in 1996 and graduated with a PhD in 2000.
Dr. Lawrence was teaching at Virginia Commonwealth University on 9/11 and started thinking about how to give back to her country. She joined the Army Reserve in 2002 and soon realized that Active Duty would be her next step. In 2003, Kendra was direct commissioned as a Captain and after Officer Basic, arrived in Hanau, Germany as the Executive Officer of the 133rd Medical Detachment, a preventive medicine unit. In 5 months, her unit was on its way to Iraq for a year-long tour. The 133rd Med Det was stationed at Camp Victory, just outside of Baghdad, and provided support to over 70K personnel in the form of vector surveillance and control and food/water borne disease prevention. Despite the challenges of deployment, it remains one of the most significant experiences of her life and career. In 2006, she returned to the States and Walter Reed Army Institute of Research in Silver Spring, Maryland, starting as a Research Entomologist and finishing her four-year tour as the Acting Director of the Division. In 2010, she had a follow-on assignment at the Armed Forces Pest Management Board in Silver Spring, Maryland and ultimately decided to end her time on Active Duty in 2011 as a Major.
In 2012, Dr. Lawrence went to work at the Pharmaceutical Systems Project Management Office (PMO) at USAMMDA as a contractor, supporting efforts in infectious disease and vector control solutions. She converted to a Federal Civilian in 2014 and progressed from Product Manager to Deputy Project Manager to Project Manager in just 8 years. Dr. Lawrence's immediate professional goal is to lead the Project Management Office into the future by leading change, improving acquisition acumen across the portfolio, building and fostering relationships with stakeholders, and developing a strategic vision for the PMO to meet the medical support challenges of the future.
Dr. Lawrence's military awards include: Bronze Star Medal, Meritorious Service Medal, Joint Service Commendation Medal, Army Commendation Medal, Army Achievement Medal, Iraq Campaign Medal (2 service stars), and others. She is Acquisition Level III certified in Program Management, a Board Certified Entomologist, and a Project Management Professional. She has completed several advanced leadership courses, including CES Advanced, CESL, and PMT 4010. She also offers her time as a consultant to the US EPA's Human Studies Review Board. In January, Dr. Lawrence will begin a Master's in Public Health degree at Johns Hopkins University Bloomberg School of Public Health.