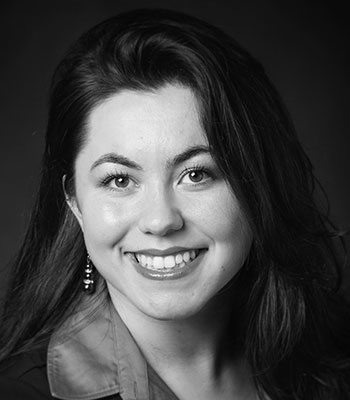 Lana Stekovic
Future Technical Leader
Northrop Grumman Corporation
Dr. Lana Stekovic supports efforts in business strategy development, execution, and deployment for the Chief Growth Officer of the Defense Systems sector. She provides business excellence and enhanced customer engagement domestically and internationally. With her advanced technical background, she bridges business and technology to further advance innovation for Northrop Grumman.
Previously, Dr. Stekovic provided engineering leadership support within Fuze and Warheads, Missile Products and technical solutions on matters related to material science. She led non-competitive and competitive captures with several military and government customers.
Dr. Stekovic is a member of the Future Technical Leader program. She has experience with engagement and strike solutions for the JADC2 Northrop Grumman campaign and received an award in 2022 for her significant contributions. Prior to joining the company, she was a senior consultant with the Illinois Consulting Company and provided effective business solutions.
Dr. Stekovic holds an M.S. and a Ph.D. in Theoretical and Applied Mechanics from University of Illinois Urbana-Champaign, as well as a B.S. in Mechanical Engineering from Tennessee Tech University. As a distinguished National Science Foundation Graduate Fellow, her Ph.D. research focused on thermomechanical and chemical properties of high-explosive materials at the microscopic scale for highpressure, reactive material theory. Her research was featured on the cover of 2020 Propellants, Explosives, Pyrotechnics International Journal (2/20 Vol. 45).
Northrop Grumman is a technology company, focused on global security and human discovery. Our pioneering solutions equip our customers with capabilities they need to connect, advance, and protect the U.S. and its allies. Driven by a shared purpose to solve our customers' toughest problems, our 90,000 employees define possible every day.