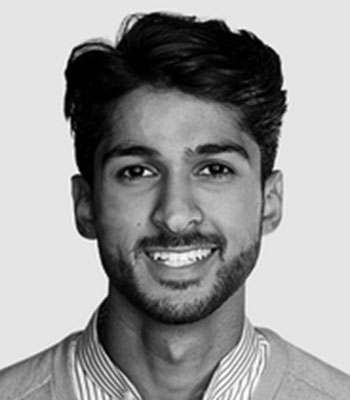 Asif Bhatti
Science and Technology Lead
America's Frontier Fund
Asif Bhatti leads the S&T team at America's Frontier Fund, where he works at the intersection of the science & technology and investment teams and leads investing diligence across numerous portfolios.
A technologist at his core, Asif has spent his career leveraging tech to scale solutions across a number of Fortune 10, fintech, and public/social sectors organizations. Previously, Asif was an Engagement Manager at McKinsey & Company, where he led strategy, technology, and advanced analytics engagements for clients across the public, social, and banking sectors. Prior to this, in 2020, he worked for the Biden-Harris Transition team, leading data and analytics organization for the Strategy & Operations team.
Asif serves on the Chicago Lawyers Committee for Civil Rights NextGen Council. He has been recognized by the Mayor of Chicago for the work he led during COVID-19 for the City of Chicago. He is an advisor for the Tech Talent Project and various civic organizations, and has advised a number of State Gubernatorial Transitions.
Asif earned his B.S. in Biomedical Engineering and Chemistry from the University of Illinois at Urbana-Champaign and M.S. in Data Science and Public Policy from Georgetown University.