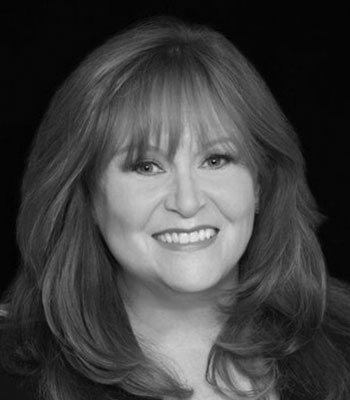 Security Innovation Challenge
Kay Olive
Principal
Olive Strategies
Kay brought years of business consulting and strategic development experience to the development of the Washington Homeland Security Roundatble. Through developing WHSR as a liaison between DHS and industry, she built strong relationships in both arenas. As a result, she founded Olive Strategies to help corporations identify both strategic and tactical opportunities in the homeland security arenas, develop necessary critical relationships, and provide guidance in both market and opportunity development.
Leveraging these relationships, Kay served as Customer Liaison for one of DHS' largest and most comprehensive technology procurements and as a consultant on the winning team for the DHS Secondary Data Center, as well as many other programs. She has been selected by DHS to be an official observer for several of the DHS biannual exercises for comprehensive national preparedness and as a participant for CyberStorm V.
As the Director of WHSR, Kay was one of 15 people to participate in DHS Secretary Chertoff's quarterly Think Tank/NPO Roundatable. WHSR holds and MOA with DHS TSA for industry engagement, an MOU with CBP for the Border Patrol Industry Academy, and partners on industry programs withthe DHS Management Directorate, NPPD, ICE, USCG, CBP/USBP, S&T and CPO. The WHSR Coast Guard Industry Academy kicked off in November 2017. Kay was selected by BENS/USSOUTHCOM on behalf of Admiral James Stavridis as one of 20 participants in a national program on Drug Trafficking Organizations workign with USSOUTHCOM, SOCOM, JIATF-South, and DEA HQ. Olive strategies clients include Adobe, Aerovinronment, Ball Aerospace, Boeing, DRS Technologies, Teledyne/FLIR Systems, Intel, Lockheed Martin, L-3 Communications, PricewaterhouseCooper, Raytheon, Vencore, and Vista Research. Olive Strategies holds a joint project with Siemens, as well as being an Adobe Business Partner. Kay holds a TS/SCI security clearance.
In 2010, she co-founded the Washington Cyber Roundtable, which provided strategic exectuive industry resources and collaboration with various USG agencies, including ODNI, DoD, NSA, DHS, and AFRL and served as President/CEO until May 2013.
In 2012, Kay helped found the Border Security Technology Consortium, collaborating with SCRA and DHS CBP to provide a rapid acquisition vehicle for pilots and prototypes, over which she now serves as Technology Director. She has served on the Executive Committee for the Border Trade Alliance.
In 2015, Kay served as a member of the Corporate Military Advisory Board for FLIRSystems. Together with the US Coast Guard, WHSR is kicking off the second cohort of one-year Coast Guard Industry Academy for Senior Industry Executives to be immersed in the USCG mission.
Kay was President and Founder of Progeny Partners, Inc., a national organization collaborating with MBNA, Bank of America, and pricelinemortgage.com to provide financing for infertility patients. She worked for several years as a business consultant in the areas of corporate strategic planning, executive development, and design and implementation of total quality management, process improvement and related programs. She worked with a variety of companies, including Wal-Mart Corporate Headquarters, Allied Domecq/Hiram Walker, based in Great Britain, as well as e.i. DuPont, Chubb Life, Whirlpool, and various financial, manufacturing and healthcare institutions.
Kay has served as an appointed trustee for a Department of Defense BRAC Board, an elected member of a City Board of Directors, and as an appointed Commissioner for a Municipal Housing Authority. She has served on Chamber of Commerce boards of directors and various community boards, as a volunteer for the USO Lounge at Dulles Airport and is a sustaining member of the Junior League. She holds a BS, business administration/marketing from the University of Tennessee at Chattanooga and is a graduate of numerous executive MBA courses and training prorgams.