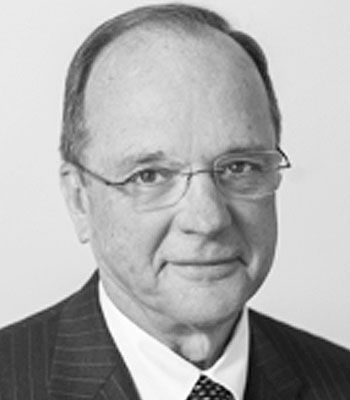 Urban Air Mobility Challenge
General Rudy Ostovich
Major General
US Army (Retired)
General "Rudy" Ostovich is the President and CEO of Ostovich Enterprises, Inc., a defense consulting firm located in the Wash DC area specializing in conventional Army manned and unmanned aviation. He has over 30-years of distinguished military service combined with nearly 30-years in the private sector. His experience extends across a broad spectrum of high-level responsibilities including defense planning, programming, strategic military operations and private business.
General Ostovich began his military career as an Airborne-Ranger infantryman with an initial assignment as a rifle platoon leader. It was here as a foot-soldier that he learned the fundamentals of leadership and began an appreciation for employing helicopters to gain tactical advantage over the enemy. After becoming an Army aviator, his assignments alternated between airborne-infantry and aviation units advancing his practical knowledge and professional understanding involving the role of helicopters. Two tours in Vietnam and command of an assault helicopter company in combat provided the foundation from which later emerged significant contributions to Army aviation and present military operations as he helped shape today's doctrine for maneuver warfare.
As Commanding General of the US Army Aviation Center and Chief of Army Aviation, he pioneered the advancement of helicopter forces as an integral component of the Army's combat arms. He helped define requirements for the development of helicopter systems, to include their logistic support, training programs, leadership development, tactical employment and doctrinal integration with joint and combined arms forces. He was instrumental in the requirements, development, and evaluation processes for all modern Army aviation programs to include Black Hawk, Chinook, Apache, Future Vertical Lift, and a long list of other manned and unmanned aircraft systems.
While serving as Director of Army Doctrine, General Ostovich helped author the first doctrinal products that would later guide joint and combined warfare in operations such as Desert Storm. He also served as the Joint Director of Strategic Plans and Policies for the Pacific Command where he was engaged in civil-military operations throughout the Indo-Pacific Theater of operation.
This highly decorated combat veteran completed his active-duty service in the Pentagon as Vice Director of The Joint Staff, where he was involved with drafting our National Security Strategy in the post-Cold War era, initiating joint training and force development programs during a period of declining budgets, and coordinating the engagement of joint military forces in pursuit of national security interests.
Following his military career, General Ostovich joined USAA as a Regional Senior Vice President for Property and Casualty operations. USAA is a fully integrated diversified financial services company serving members of our military and their families. As a Regional Senior Vice President, Rudy directed the activities of nearly 2000 employees in providing personal lines insurance services to more than 650,000 members with nearly 2 million property and auto policies in force.
After retiring from USAA in December 2000, General Ostovich founded Ostovich Enterprises, Inc., a management and consulting services company with a primary focus on conventional Army aviation to include manned and unmanned aerial systems. His company is represented by a number of senior level retired military and civilian leaders located in key areas so as to better understand and shape program requirements while assisting clients market their capabilities to appropriate decision makers.
General Ostovich earned a MS in International Relations from George Washington University, Wash, D.C. in 1973, and a BA in liberal arts from Ripon College, Ripon, WI in 1963. He attended the Insurance Operations Course for Senior Leaders at the Darden School of Business, University of Virginia, Charlottesville, VA, in 1997; the National Security Executive Program at the John F. Kennedy School of Government, Harvard, MA in 1989; and, the Senior Leaders Course at the Center for Creative Leadership, Greenville, SC in 1985. He attended the Army's infantry, aviation, airborne and Ranger schools, the Naval Command and Staff College and the Army War College.