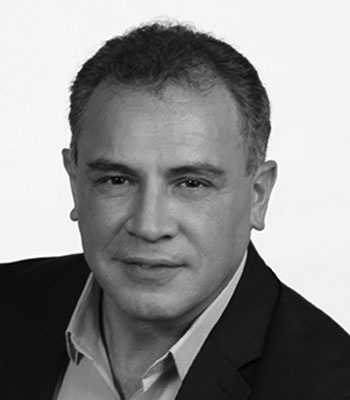 Paul Robinson
Executive Advisor
Bedford Funds, LP
Paul Robinson currently serves as an Executive Advisor to the Bedford Funds, LP, a private equity firm investing in portfolio companies with focus on the future of energy and the future workforce. Paul is a strategist, visionary, and trendsetter for large-scale energy program development and implementation.
Prior to his retirement from federal service, Paul served as a senior civilian leading the Army's portfolio of energy and electronic technology programs in the world-wide support to Army, DoD, and non-DOD agencies. During his tenure, he executed over $2B in energy projects and nearly 1/3 of the entire federal alternative financing, while overseeing a preeminent Energy Center that served as a crossroads to energy execution throughout the federal government, providing key staff, operations, planning, and acquisition support to the U.S. Army Office of Energy Initiatives (OEI), U.S. Air Force Office of Energy Assurance (OEA), and DOE Federal Energy Management Program (FEMP). Paul's influence extended to national policy, and he served as co-chair to the White House CEQ Performance Contracting working group, implemented several multi-billion energy acquisitions, and won multiple individual/team awards for energy management and sustainability. Paul's contributions also included implementation of the first-of-its-kind power system architectural framework for operational technology (OT) and complex systems integration, while championing various advanced network and cybersecurity emerging technologies and initiatives for improved industrial control interoperability and data protection.
Paul was born in Costa Rica and raised in the Canal Zone, Isthmus of Panama. He enlisted in the U.S. Navy in 1988 and earned a commission in 1993. Paul earned full scholarships for a Master of International Management from Thunderbird School of Global Management; as well as a Master of Business Administration in Strategic Management and Entrepreneurship from Indiana University, and a Bachelor of Science in Mechanical Engineering from George Washington University.