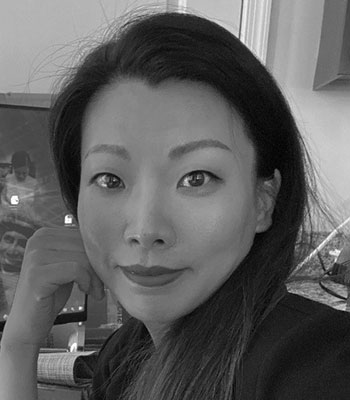 Dr. Mei Sun
Neurosensory Portfolio Manager
US Army Medical Research and Development Command (USMRDC)
Dr Mei Sun is the Neurosensory Portfolio Manager at US Army Medical Research and Development Command (USMRDC). She manages Science & Technology funding for neurosensory research projects. Prior to this position, Dr. Mei Sun served as Program Manager to lead Congressional Directed Medical Research Program (CDMRP)'s Other Transaction Authority (OTA) program to support the Science &Technology investment. She facilitated all communication and enable resources among government agencies and offices in all related process including solicitation announcement, proposal review, and post-award management for OTA contracts.
Dr. Sun was Portfolio Manager for Medical Simulation and Information Sciences Research Program (MSISRP) from 2017-2019. She provided expertise as a key operational personnel to managed over twenty million dollars yearly in science and technology funding, as well as oversaw research programs in collaboration between intramural and extramural organizations, including DoD commands, government agencies, and academic institutions and commercial partners. From 2014-2017, Dr. Sun was Senior Scientist and Principle Investigator at US Army Medical Research Institute of Infectious Disease (USAMRIID). She provided scientific guidance to the technical method development and scientific research projects including BSL3/4 pathogens, select agents and toxins, by applying a broad knowledge of Defense Health biomedical research and countermeasures.
Dr. Sun was a research scientist at Janelia Research Campus, Howard Hughes Medical Institute (HHMI) from 2010-2014, and did her post-doc training in Genentech In, South San Francisco from 2008-2010. She was awarded her PhD in Biology by the University of California, San Diego (UCSD) in 2007 and also achieved her MBA degree in the same year. Dr. Sun had research collaborations with many world's best scientists including Nobel laureate Dr. Roger Tsien and Dr. Eric Betzig, and has over 20 top level publications including in Science, Nature Cell Biology, Nature Method, Nature Microbiology.