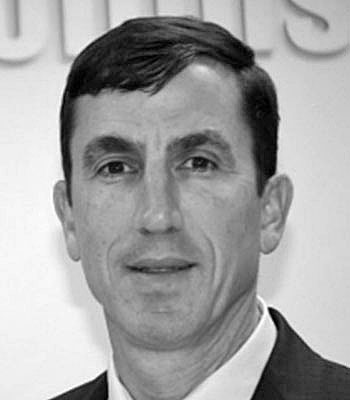 Thomas Von Eschenbach
Director for Program Management and Huntsville Site Lead
Army Rotary Wing Avionics Solutions, Collins Aerospace
Thomas von Eschenbach currently serves as the Director for Program Management and Huntsville Site Lead for Collins Aerospace's Army Rotary Wing Avionics Solutions team. As the Director he is responsible for the cost, schedule, and technical performance of Army Aviation programs as well as international direct commercial and foreign military sales programs. Tom leads a team of program managers, engineers, and business developers to analyze, evaluate, and recommend solutions and business opportunities consistent with the needs of the DoD Warfighter and company.
Tom von Eschenbach also currently serves on the Board of Directors for the Vertical Lift Consortium (VLC) serving as the VLC sub-committee chair for MOSA which has been instrumental in exchanging technical approaches, developmental concepts, and innovative business cases with the US Army on the implementation of Open System Approaches. Tom is currently spearheading the development of a CRADA with the MOSA Transformation Office to establish MOSA standards between the Army and industry that clearly articulates the requirements. This effort is instrumental in allowing VLC members to focus their investments and innovation dollars on delivering the promise of better, faster, and more affordable solutions.
Tom also serves as a member of the Auburn University Aerospace Engineering Advisory Council. In this role he serves as a key advisor to the AE Department Chair on long-range planning and development, curriculum matters, policy-making, and other departmental decisions.
During his service in the Army, COL Thomas von Eschenbach served for more than 28 years commanding Soldiers at many levels deploying to both Operations Iraqi and Enduring Freedom.
Commissioned in 1991 upon graduating from Auburn University ROTC with a B.S in Aerospace Engineering and as a Distinguished Military Graduate, he went on to serve in multiple company grade assignments at Fort Bragg, Germany, Fort Rucker, the Military District of Washington at the US Army Human Resources Command and Department of the Army G-3/5/7. Colonel von Eschenbach commanded 3rd Squadron, 17th US Cavalry Regiment during a deployment to Operation Enduring Freedom in Jalalabad, Afghanistan and later attended the National Defense University where he received a Master's Degree in National Security and Resource Strategy from the Dwight D. Eisenhower School.
For the last 6 years of his career, Colonel von Eschenbach was assigned to the Army Aviation Center of Excellence in the field of combat developments serving as both the TRADOC Capability Manager for UAS as later as the Director of the Capabilities Development and Integration Directorate. In this role he was responsible to the development of future doctrine and concepts, force structure, and capability requirements for Army aviation to ensure aviation forces and soldiers had the right concepts and equipment to prevail in future conflicts.